Let's be honest, we could all do with some art therapy in our lives—in offices, most of all. With constant stress and lack of productivity, it can be difficult to have a healthy work life. That's where HutK steps in with our corporate wellness programs designed to bring back the life in your organization through folk art therapy and workshops.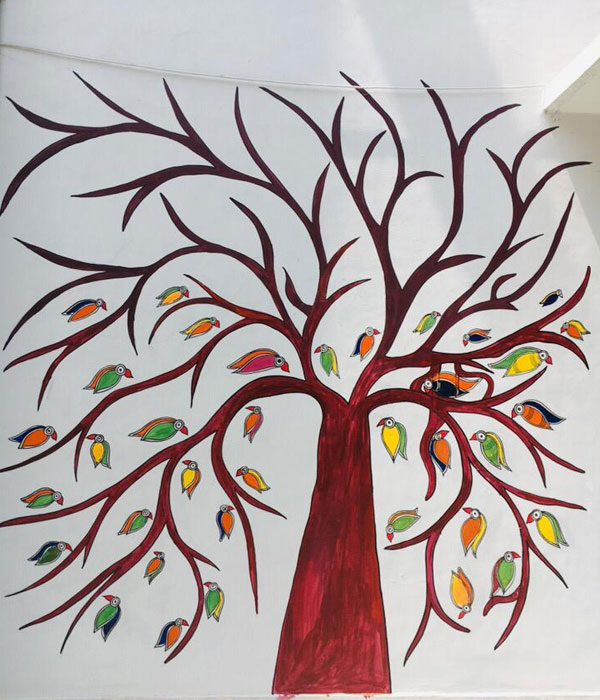 WE ORGANIZE FIVE TYPES OF EVENTS FOR CORPORATES
F

olk Art Workshops

 Color Therapy

 Stress Buster Through Artful Engagements

 Team Building
It's a commonly known fact that nothing brings people together more than art, and our programs will help bring the spirit of teamwork and oneness into your organization. One of our primary offerings is to help with stress management through colour therapy, social art workshops that allow employees to relax, socialize, and create art to their hearts' content.
We also provide hatke CSR initiatives that you can take up as an organization to make a social impact and give back to your environment.
And if you want to create your own art … our artists will be happy to show you the ropes during your tour.
HAVE A LOOK AT SOME OF THE WORKSHOPS WE HAVE CONDUCTED BEFORE: